Life Light Energy (LLEL) has opportunities in mineral extraction and oil uplifting in Nigeria. LLEL has strong connections at federal and state level in Nigeria. LLEL is using its commercial strength, experience and global reach to help the Nigerian Government deliver on its aim to diversify its economy and reduce dependence on oil.
With opportunities now materialising in other countries, Life Light Energy continues to grow and expand in becoming a key player in the development of similar opportunities across the globe.
Dr Lawrence Ajayi
Chief Executive Officer/Executive Chairman
Business Career History

Dr Lawrence Ajayi is the GCEO and Executive Chairman of LAKEL Group ,LAKEL GATEWAY ,Faithful Minerals Mining ,Life Light Energy And Jimaj Energy Services . He has a long history of successes worldwide . He is the President of the following chairity organisations in Africa and rest of the world- Lawrence Ajayi Foundation, ACMGR, FASSEI And CFICG .He majors in both the Minerals Mining sector,Construction , Book Publishing, Music Production, Transport and Agriculture.. He studied Petroleum Engineering at the University of Port-Harcourt and, also studied Business Administration (MBA) in London South Bank University. He is also a PhD holder in Divinity and Doctorate in Business Administration at UBIS Geneva Switzerland . He is a qualified Prince 2 Practitioner, widely experienced in business start-up and 'Managing Successful Projects' and is NEBOSH 3 Certified in Health and Safety. He has over 30 years of working experience in oil and gas industry-Mining Industry . He also sits as Group CEO and Executive Chairman of companies in the UK ,USA and rest of the world.. His responsibilities includes making major corporate decisions, managing the overall operations and resources of the companies. Communicating, on behalf of the companies , and the development of the companies short- and long-term strategy creating and implementing the companies or organizations vision and mission. Evaluating the work of other executive leaders within the company, including principal executive officers and directors, Maintaining awareness of the competitive market landscape, expansion opportunities, industry developments, etc. Ensuring that the company maintains high corporate social responsibility wherever it does business . Assessing risks to the companies and ensuring they are monitored and minimized. Setting strategic goals and making sure they are measurable and describable and getting maximum results on behalf of the companies.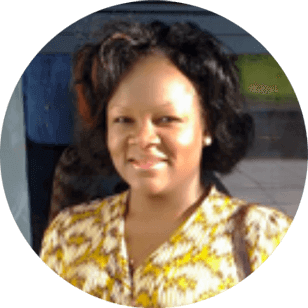 Mrs Bennita Funmilayo Ajayi
Executive Director
Rev (Mrs) Bennita Funmilayo Ajayi has a degree in public administration and SCQF8 in Scotland,United Kingdom,she started her work life two decades ago as finance and administrative officer with Dangote group in Lagos Nigeria and has engaged in numerous secretarial studies, and financial and senior managerial courses and worked as company secretary in LAKEL Group for over a decade before her appointment as executive director in LAKEL Group ,Life Light Energy And Jimaj Energy Services and Managing Director in ,Faithful Minerals Mining. She currently sits on the board of several other companies both in Nigeria and Overseas.
Ty Crandall
Principal Partner (Advisory)
Mr Crandall has over 40 years of energy industry experience. He has lived in eight different countries and has further experience in short-term (1 week or more) assignments in 50 other countries and cities around the world. Mr Crandall's operational experience has been accumulated over field, office management and corporate positions. Ty, as he likes to be called, received two Bachelor of Science degrees, one in Marine Engineering and the other in Marine Transportation, both from King's Point, the United States Merchant Marine Academy (USMMA). Mr Crandall graduated from USMMA and served 10 years as an active and reserve officer in the US Navy and US Navy Reserves. Mr Crandall is also MD and shareholder in Aslan International Ltd.
Charity and Humanity Work
Mr Crandall is personally involved in child, youth and adult work locally where he lives, while also involving himself in national and international events. Mr Crandall often volunteers at the local high schools to encourage future generations. Work with church and city chamber is also carried out in his spare time.
Shahab Samad
Group Chief Financial Officer
LIFE LIGHT ENERGY –JIMAJ ENERGY SERVICES-LAKEL GROUP
Shahab is the Group CFO, with his vast financial controlling experiences, he raises funds from the investors and makes sure ROI is perfected at due date, Manages the Finance function. Ensure the right team structure is put in place to manage the Accounting & Financial Controls. Timely closure of Books, Timely reporting to the Investors, Report the quarterly results to the Board, Ensure the investors funds are utilised as per the directives of the Board.
Work closely with the business management and finance team to oversee the delivery of a range of projects while satisfying the needs of internal and external stakeholders. Accurately assess risk in order to plan for the mitigation of this risk;
Plan Exit during the closure of investment to be able to satisfy investors for integrity sake.
The LLEL team has vast years of experience and the resolve to fulfil all its commitments
UK Office – Edinburgh
8 Albany Street, Edinburgh EH1 3QB
+44 (0)131 564 1840
Nigeria Office – Abuja
8 Lake Chad Crescent, Maitama
+234 8160905762
+234 8120582893
UK Office – Edinburgh
8 Albany Street, Edinburgh EH1 3QB
+44 (0)131 564 1840
Nigeria Office – Abuja
8 Lake Chad Crescent, Maitama
+234 8160905762
+234 8120582893